When you see the latest home design, what is the first time come across thru your mind? The style? The exterior architects? The interiors? The luxury home design? For public receiving this information is vague because nowadays people so easily had information on internet for the latest housing style. However whether they know the consideration behind it? Why does one designer preference and decision before they choose certain design?
On my latest design concept meeting, one of the board meeting asking my style of design that why do I delete balcony from two stories home? Before I elaborate on that, allow me to give brief perception on these several items:
Audience
Effectiveness
Efficient
Maintenance
Audience
Audience or the family who lives inside the house. We have to identify and make their persona so we can identify their needs from a home. Now, what hype and hits are more into simple, functions and efficient. Therefore, eliminating balcony is not a brainer decision because people want it simplicity where they do not think of cleaning up not usage area, which is balcony.
Balcony tend to dirty, because they collect dust and when it wet because of the rain, it get dried up. When it dried up they leave marked on the floor, creating the floor colour and shade vanished. Furthermore the drain usually clogged and creating fuss in the future.
Millenials like fast, simple and basically just plug and play if its electronic device. For a house, they want just stay and live there. No need too many steps to do. This is why as designers, we have to live in their shoe to get to know what they like. Millenials do not like wasting their time, therefore we designing a house that simple and yet exclusive and premium look.
As you can see from the image above, the second floor exterior very simple, no balcony, no humps or any decorative on its wall. This type of wall will very simple maintenance, only paint every 2-5 years maximum. So millenials who lives in this place will have very efficient maintenance cost with less trouble compares to other design that have decorative walls.
Effectiveness
I replaced balcony with big window, with 1400mm width X 1800mm height, those window will give more glazing, grande and spacious feel to the room. The sliding window type also allow for easy maintenance and security.
Small droplight lamp outside the window will create its own accent for the exterior wall.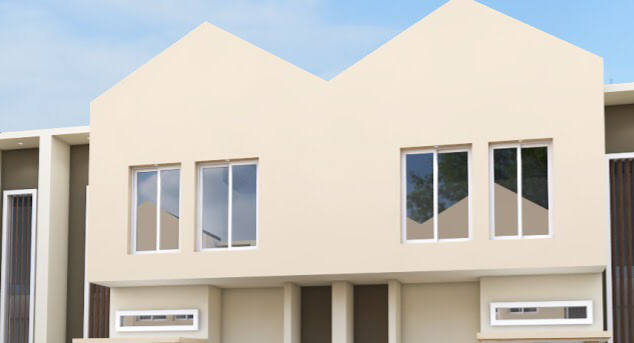 It will depend on the house owner, whether they will add air conditioner for this room, because the sliding window, you can set the window if you want to open full or 50%, full adjustment. Fits for millenial concept.
Efficient
It is already know for Fengshui is good to know when you designing a house. Stairs are good fengshui to have and we have to embraced it so the stairs can be positive aura for the family lived in the house. It has its own challenge to design a stairs because there are many don't compare to do's. However stairs in fengshui always knows for its energy, because stairs connect 2 floor that has its own energy.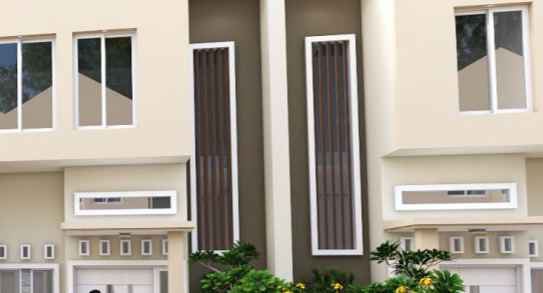 The energy that we want to embraced is to creating louvre window not glass, but louvre. In order for the air flows continuously flowing inside. The air circulation will create the room temperature breeze even without any air condition. If there are many person inside the house, we can add air fan to lower down the temperature furthermore.
Maintenance
Maintenance we discuss is for longer run. Where millenials prefer to have a house that cozy and comfort (equals terminology for plug and play) therefore we choose to have low maintenance design and materials.
We choose material such:
Aluminium for door and window frames
Homogeneous tiles for the floorings
Natural stones for the outdoor decorative walls
Exterior weather shield paints for the exterior walls
Andesit stone for outdoor steps
GRC wood pattern for stairs window louvre
These materials has been used in most high traffics public area area, such train stations, schools and even hotels. Our experience in dealing with design high traffic building, we carried over to this housing in order to give best and suitable home for millenials.
You will see more often these uptown style for millenials in residentials and housing because most people they just want to have good, efficient and effective house that fit for their living style. So, what is your preference housing and home style? Minimalist or Modern? For me, I choose Millenials.